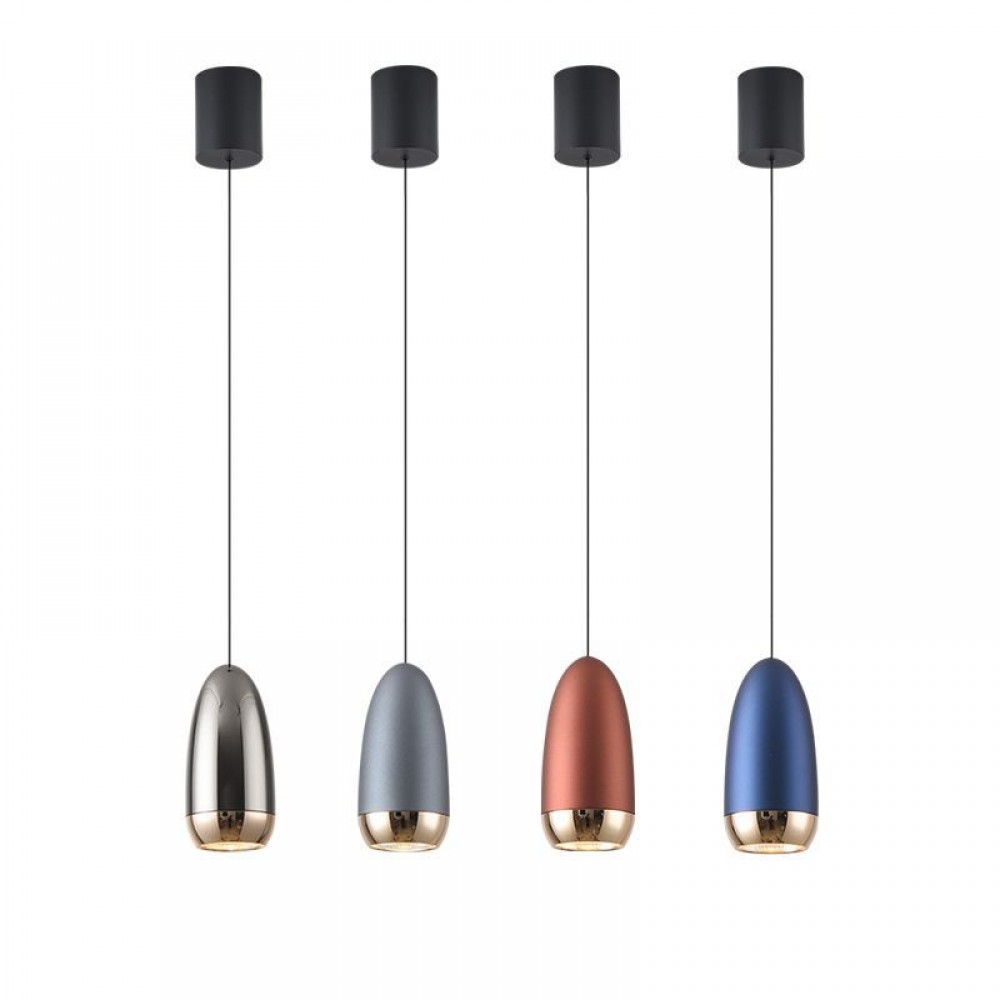 Minimalist Design Creative Bullet Head suspended Small pendant Lamp
Available Options
This product has a minimum quantity of 5
1, Item No: Suspended LED pendant Light (SV-PDL-M12)
2, Power: 8W.
3.,Input Voltage: AC 85-265V
4,LED Brand: Bridgelux 3030 LED
5, CCT-1: white,Warm white, Nature white
6, Lumens: 120lm/W
7. Material: Aluminum
8, Beam angle: 120 degrees
9. surface color: Gray/ Black/ Bule/ Brown/ S Gold
10. Lifespan: 50,000 hours
11, Dimension : φ60*H120mm
12, Cable length: 0.3meter, Can be customized different length
13, CE ROHS FCC Certificattion
14, Warranty: 3 years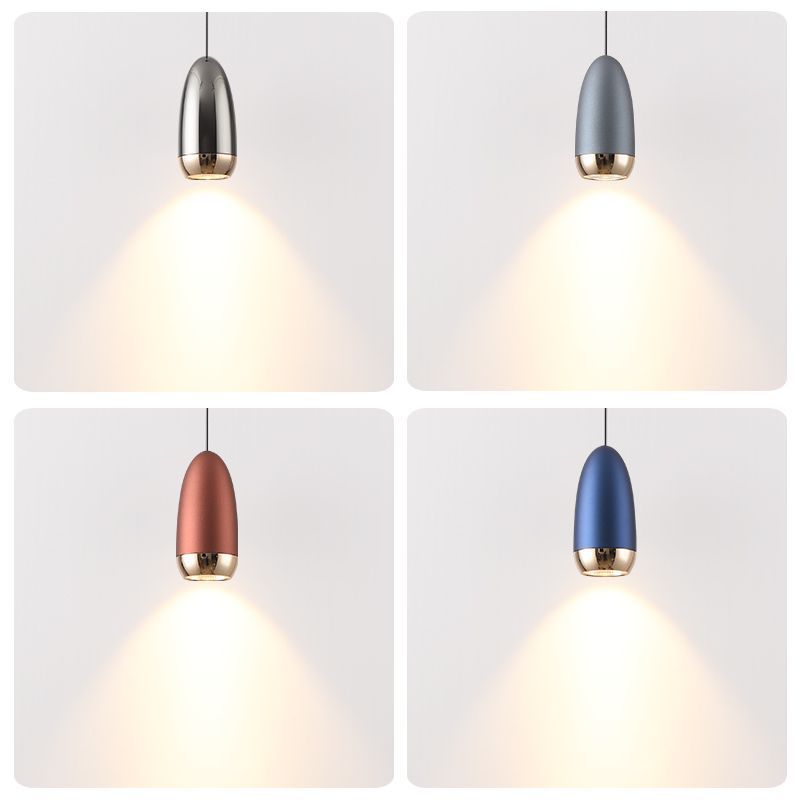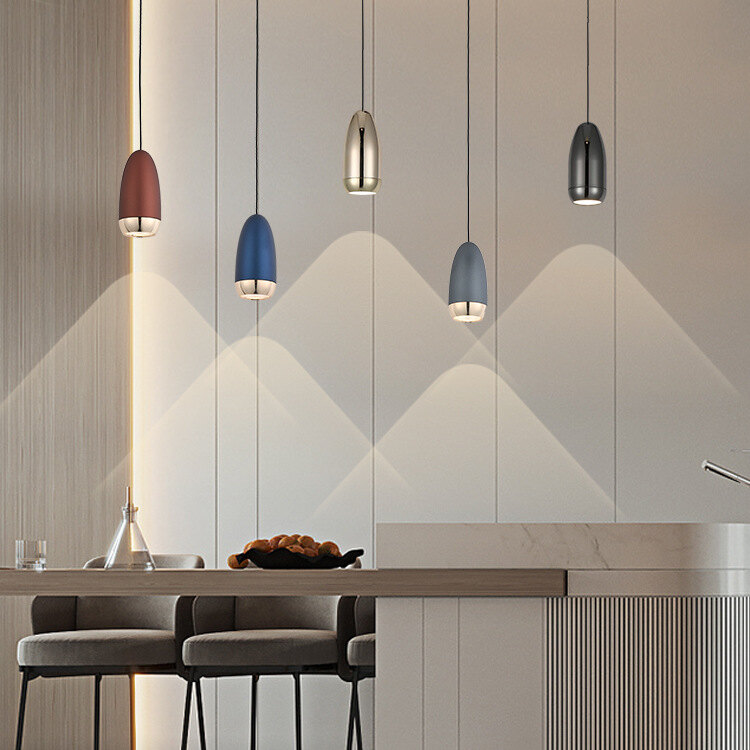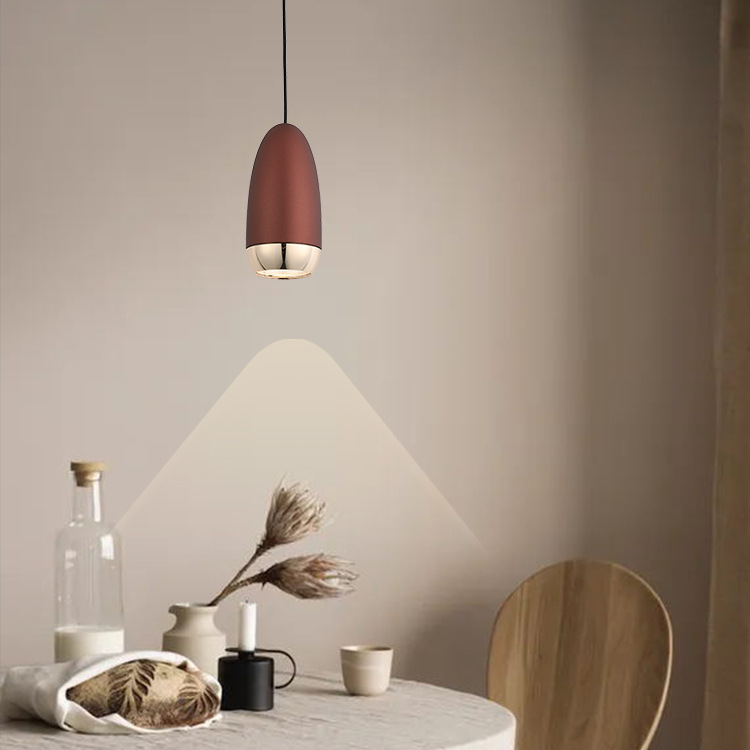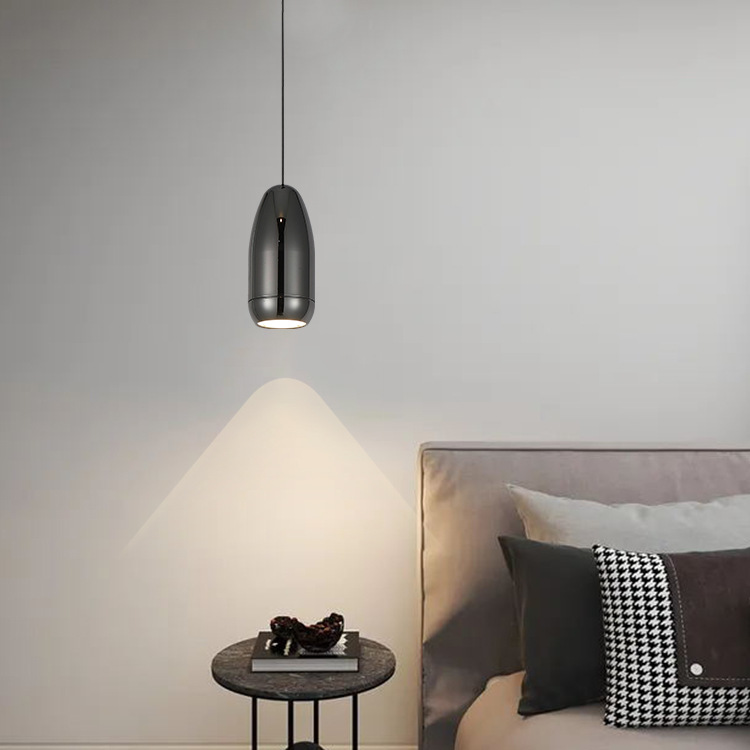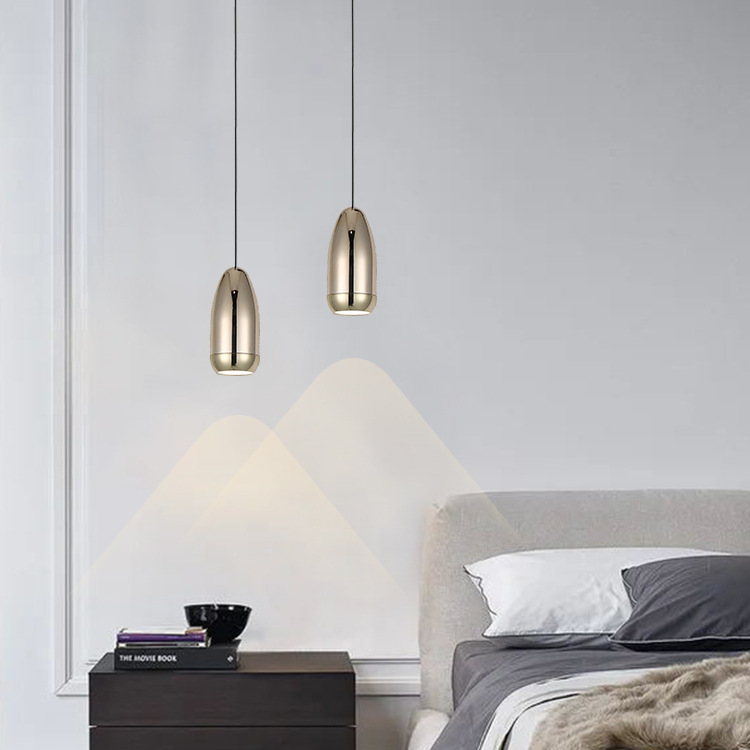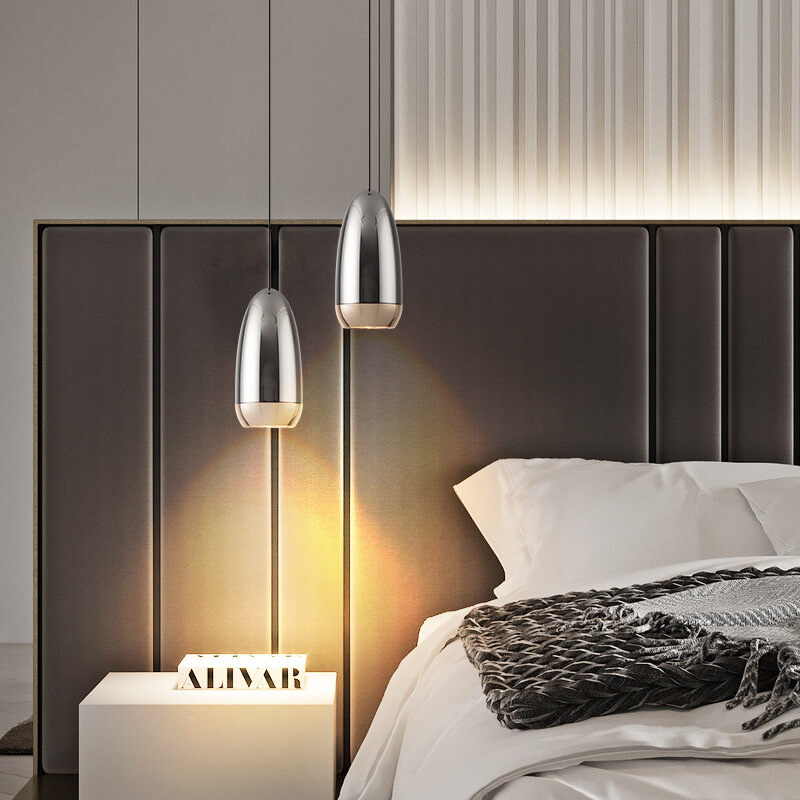 Advantages of Bullet Head suspended Small pendant Light
Suspended LED pendant Lights, as the name suggests, are hung from the ceiling. The suspended LED pendant Light has a mysterious hazy feeling that can bring a sense of layering to our space and a warm feeling to our house. There are many materials for suspended LED pendant Lights, each with its own unique style.
1. Good gloss: The overall gloss of Bullet Head suspended Small pendant Light is good. High-quality Aluminum suspended LED pendant Lights are made of Aluminum , which is reflected by incandescent lamps. It has a natural and smooth luster, no bubbles and impurities, and has a good high specular reflection effect. Aluminum also has good mechanical properties and wear resistance at room temperature. It can die-cast a variety of patterns and has a smooth surface. It is a common material for lamps and lanterns. The service life of Bullet Head suspended Small pendant Light is 3-5 times longer than that of other lamps.
2. Strong and durable: Aluminum material is a hard alloy material. Unless it is super forged, bent, and thrown, it will not cause damage to the lamp arm of Aluminum. Generally, the lamp arm of Bullet Head suspended Small pendant Light will not be damaged. They are all made of Aluminum, but some fixed accessories in the suspended LED pendant Light are not made of Aluminum, and even this will not affect the safety of the lamp body, so there is no need to worry about the safety of Bullet Head suspended Small pendant Lights.